Differentiate Your Mobile Applications With Award Winning UX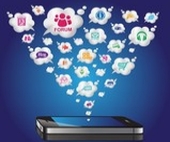 With over a million apps published on AppStore, Google Play (formerly Android Market) and other mobile app stores, developers of mobile apps no longer live in a "publish and they will download" world. Let alone make money, many of them face huge challenges simply to attract a critical mass of users - even for their free apps. At the same time, even a cursory glance at many mobile apps shows that it is possible to stand out in this crowded market by placing greater emphasis on user experience.
But elevating the stature of UX is easier said than done. Typical web development shops naïvely view mobile as just another channel for force fitting conventional Internet applications. Working largely with PC-based simulators, they fail to acquire much exposure to GPS, compass, camera, microphone and other powerful smartphone-specific features. Consequently, they develop mobile apps that fail to deliver rich and engaging enough user experiences.
Enter Award Winning "GTM360 Mobility Solutions".
We focus on design, development and support of Android apps that are functionally-rich and call for superior user experience. Our areas of specialization include location based (LBS) apps, QR codes and apps centered around sales and marketing. With proven capabilities on the RhoMobile cross-platform development environment, we can deploy a single codebase across Apple iOS, Android and Windows Mobile platforms.
We differentiate ourselves with
Solid domain expertise in sales and marketing functions and in location based technologies (viz. GPS, cell tower triangulation)

An ability to think from the end-user's perspective, and

A commitment to testing our apps on smartphones, instead of PC-based mobile simulators, prior to delivering them to you.
Given below is an overview of our mobility solutions portfolio.
LOCATION BASED TASK REMINDER (Computerworld Award Winner!)
LBTR360 is an LBS mobile app that provides reminders to users for everyday tasks that are linked to physical locations. Enter a task, link it to a location by pinning it on a map or entering its address, and LBTR360 will remind you to complete the task whenever you come near the location. With LBTR360, you'll never forget anything important! LBTR360 can also be customized to deliver geo-fenced offers for products and services when users approach store locations. Computerworld has named LBTR360 as a Top 10 Android app in the to-do list category. Read more>>>

RESIDENCY AUDIT APP
RAPP360 is an LBS mobile app that records the user's location up to four pre-defined times a day - every day, day after day. RAPP360 lets users export their location information securely and confidentially to their PCs for further analysis. People with multiple residences (viz. Wall Streeters shuttling between New York and Connecticut) can respond to tax audits easily by using RAPP360-generated logs of their physical location over several years. RAPP360 can also be customized for use in premise security, transport and logistics and a wide range of other usage scenarios that rely on location-time data. Read more>>>

QR360 SMARTRESPONSE QR CODES
QR360 goes beyond basic QR codes to trigger smart responses, helping sales, marketing and service professionals with lead generation, customer acquisition and customer satisfaction. Our innovative design ensures that a QR360 code never needs to be changed even when the underlying contact information changes with time. With QR360, you pay only once and get a QR code that is valid for life - no pesky ads, no annual recurring charges, no nothing. Read more>>>
SUCCESS STORIES