Create A Business From A Project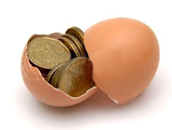 As offshoring of technology services has reached the mainstream in the US, UK and other developed markets, software services companies from India and emerging markets are facing heightened competition from their own ilk, and low cost is no longer a competitive differentiator. As they bolster their technical and functional expertise, acquire new consulting capabilities, and hone their selling skills, they will find our go to market services valuable in their endeavor to not only survive but flourish under the new market reality.
Some of our specific services for software services companies are
Discovery of capabilities from isolated projects and engagements

Creation of marketable offerings that are centered around resolution of business pain areas related to revenues, costs, risks, and so on

Use our proprietary STRADOF framework to identify differentiators like domain expertise, dedicated practice groups, engagement models, optimum size, hosting infrastructure, etc.

Development of offering detail notes and presentations including case studies

Specifications for proof-of-concepts

Lead generation using conventional outbound marketing techniques like telemarketing / inside sales campaigns, as well as through next generation inbound marketing techniques like search marketing and microsites
Our proven track record with go to market for medium and large software services companies, relationships with FORTUNE 1000 corporations, and an unswerving commitment to quality enable us to deliver compelling value to software services companies seeking to translate isolated project successes into a line of business, increase wallet share with existing customers, and penetrate new accounts going through vendor consolidation.
SUCCESS STORIES