Adopt 360° Packaging For Rapid Payback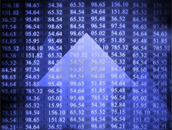 Analysts predict a clear market trend favoring the purchase of readymade software solutions as compared to custom-developed applications. This is a good sign for software product companies who invested heavily to develop packaged applications and are eagerly awaiting payback time.
At the same time, current market conditions are forcing their prospects and customers to assess each and every technology investment minutely for their ability to cut costs, raise revenues and retain customers. No longer satisfied with hearing promises, enterprises are increasingly expecting their product vendors to steer implementation programs toward achievement of these business goals. In the bargain, they are less reluctant than ever before to change their traditional ways of doing business and start adapting base product functionality.
Astute software product vendors have a great opportunity to drive up sales against this backdrop by demonstrating how their products make the leap from being mere technology tools to catalysts for achieving business goals. With business - rather than IT - expected to play a pivotal role in most purchase decisions going forward, product vendors can benefit by re-positioning their products as resolution to business pain points. Using state-of-the-art tools and frameworks like STRADOF, they can differentiate themselves using a broader array of attributes in the total ownership experience instead of focusing all their energies on playing the functionality catch up game with market leaders who have years of head start. While product implementers might no longer be able to generate customer delight merely by customizing their products to suit every individual customer's specific requirements, their customers' growing willingness to adopt base product feature sets will drive higher levels of template-based implementations and help their engineering organizations derive greater economies of scale.
To exploit the increasing opportunities presented by this changing product landscape, software product companies need to go beyond product functionality and employ a 360° packaging that covers business-oriented messaging, branded implementation methodologies, usage-based pricing models, flexible licensing policies and on-demand support factories. Some specific areas where we can help them are
Enhancement of marketability of existing products by creating new go to market themes that highlight how they can help customers achieve their business goals such as increase in revenues, reduction in costs, management of risks, and so on

Repackaging latent strengths in functionality into marketable add-on products

Using our proprietary STRADOF framework to look beyond features to create differentiators around scalability, usability, demos, licensing, pricing, training, etc.

Branding of implementation, support and other methodologies

Development / modification of elevator pitch, datasheets, brochures, website and other marketing collateral to reflect the above

Lead generation using conventional outbound marketing techniques like telemarketing / inside sales campaigns, as well as through next generation inbound marketing techniques like search marketing and microsites

Design of self-running and consultant-led demos

Product comparison reports

Solution Accelerator offering for repackaging into a service offering

Systems integration and program management orientation sessions for sales, presales and implementation consultants encompassing system landscape, program management, "best" and "next" practices, infrastructure ecosystem, non functional quality, role of change requests in boosting revenues, and other aspects of an "ideal product vendor mindset for the twenty-first century"
Market leaders have usually restricted their focus to functionality, engineering and quality, leaving other facets of their offering to be covered off by their partner ecosystem comprising top notch management consultants and leading systems integrators.
Midsized product companies left to their own devices can draw upon our expertise of 360° packaging for a variety of products across many countries.
SUCCESS STORIES