Achieve The Multiplier Effect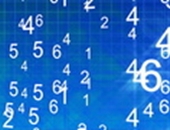 Software-as-a-Service (SaaS) might be closer to 'software' in respect of functionality but shares a lot in common with 'service' in many other ways. Which is why it calls for an entirely different go to market strategy compared to onpremise software. Not surprisingly, the category's leader Salesforce.com launched its SaaS CRM in the early 2000s with the tagline "NO SOFTWARE". While specifics vary from case to case, marketing for SaaS generally needs to be geared for speed, volumes and, to the greatest extent possible, self-service.
Let's first look at the key differences between onpremise and SaaS:
| | | | |
| --- | --- | --- | --- |
| Attribute | Onpremise Software | SaaS | Implication |
| Functionality | Similar. | Similar. | Development costs are frontended in both cases. |
| Revenue | Vendor receives the full price of the software (say, $100K) upon delivery. | Vendor receives only ~2% of the software's price ($2K) per month as subscription. | Revenues are severely backended in SaaS. |
| Revenue Risk | Low, since a purchase is normally irreversible. | High, since a subscription can be canceled anytime. | SaaS enables easy entry into a new account. |
| Sales Cycle | Long, but effectively ends once the contract is signed. | Might seem short, but is never ending in actual practice, because subscriptions are subject to monthly renewal. | A SaaS deal is perpetually in 'sales mode'. |
| Value Proposition | Compelling reason to buy / try. | Ongoing reason to use. | Superior UX is not an option in SaaS. |
Owing to these differences, SaaS carries lot more revenue risk. At the same time, since it provides a low-risk and opex-only business model to potential buyers, SaaS vendors expect to achieve a "multiplier effect" in new customer acquisition. Whether SaaS actually delivers on this implicit promise or not is beyond the purview of the software. This is where the vendor's sales, marketing and product management approaches come into the picture. More than anything else, they hold the key to realizing the multiplier effect.
Software business development has traditionally included pitches to the prospect's IT, demos, requirement studies, cursory discussions with business users as an afterthought, PoCs, custom-developed proposals (albeit using boilerplates where available), long-winded contracts, and so on. While this protracted process is de rigueur for onpremise software, it is not sustainable for most SaaS offerings.
SaaS requires a different approach to business development. The cornerstones of this approach are:
Design of product with emphasis on superior UX, high level of automation and avoidance of bloatware. Click here for a few guidelines.

Creation of Marketable Items that provide not only a powerful rationale to try the software in the beginning but also compelling reasons to use it month after month.

Publication of a simple price list that clearly shows features and charges for 3-5 plans and lists terms and conditions in simple English. Click here to see a sample.

Restricting customized sections of a proposal to implementation, integration and the inevitable list of extensions and customizations.

Identification of key business users in prospect organizations who have spending powers.

Development of self-running demos, storyboards, cartoons, videos and other novel forms of marketing collateral targeted at business users who are unlikely to read a NN page whitepaper while signing up for a monthly subscription worth $ or $$.

Inbound and outbound marketing campaigns targeted chiefly at business heads and IT business partners.

Ongoing sales involvement to drive continued use of the software and ensure timely renewals of its subscription.

Engagement of business analysts and technical consultants to identify new ways of boosting the use of the software.

Overall recognition that business users exposed to smartphone apps in their personal lives are increasingly demanding the same level of features and usability from their business apps. And also that the same business users play a central role in determining the sustained use of a SaaS software.
Software vendors who realign their business development process to seize the opportunities presented by SaaS will achieve the multiplier effect with regard to customer acquisition, revenues and profits. Those who continue with the status quo will face the double whammy of diminishing revenues amidst no reduction in their costs.
SUCCESS STORIES