Get More Bang For Your Marketing Buck By Offshoring Your Go To Market Operations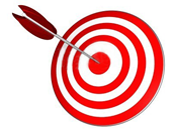 GTM360 provides more bang for the marketing buck of established web-based companies in developed countries by executing many go to market activities from offshore locations like India. At the same time, since it is backed by people with years of marketing experience in leading multinational corporations, GTM360 assures them of high quality and low risk.
Some of our specific services for established web-based companies are
Positioning the website as a powerful platform for lead generation

Customer experience comparison report

"Best practices" and "next practices" in customer experience management (e.g. automated registrations, pre-filled forms, shipping fee calculators, promo code placements, slider-based forms) to bolster conversion

Search marketing, landing pages and microsites

Newsletter, free trial and other documentation
By delivering greater value at lower costs, GTM360 helps online businesses maintain their marketing tempo so that they can retain existing customers, grab market shares from floundering competitors and set themselves up for rapid growth when the economy rebounds.
SUCCESS STORIES