Develop The Right Content For Each Stage Of The Funnel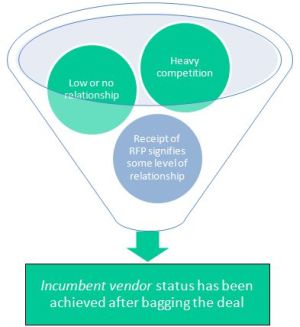 It's amazing how so many content developers confuse Content Marketing for marketing of content rather than marketing with content. Since we're crystal clear about the purpose of content marketing, we develop content that will deliver the maximum bang for your marketing buck.
GTM360 recognizes that high-tech marketers face significantly different challenges at different stages of the sales funnel.
After receiving an RFP from the prospective customer, marketers know that they need to respond back with a proposal. But they also know that they can't use a proposal to trigger the RFP, for which they need feature lists and capability documents. Likewise, while a feature list or capability document can be used to progress a qualified lead to the RFP stage, they won't be able to generate the qualified lead in the first place. For that, vendors need flyers, datasheets, offering detail notes, landing pages, and other types of content that support their go to market themes and marketable offerings.
GTM360 develops the right type of content to help technology-intensive businesses to win at each stage of the sales funnel. See GTM360 Marketing Collateral Library for examples.
Activities in the CONTENT phase include
Prepare email flyer & microsite

Spec canned demos or PoCs

Prepare keyword set and online ad copy

Prepare Telescript, Voicemail script and Gatekeeper script

Objections & rebuttals
Once the content is ready, we proceed to the CAMPAIGN phase.