Yes, you read that right. This post is really about how brands can boost engagement with their consumers by using smart error messages.
Normally, error messages are bland:
Record not found
Your search yielded no results
Page not found.
You can't blame the programmers who typically write them because, sometimes, you can't do better. As @nicksantos points out in his MEDIUM post The Unluckiest Paragraphs, "It's hard to write a good error message when we have no idea what the problem is."

But at other times, you do have a good idea of what the problem is and it is possible to write a good error message.
In the recent past, I came across two brands that have done a great job of creating smart error messages that express the problem in real life – rather than technology – terms.
#1. Onefootball – Pure Soccer!
This Android app is my go-to resource for following soccer matches. If you open this app without data connection, you'll see the following screen: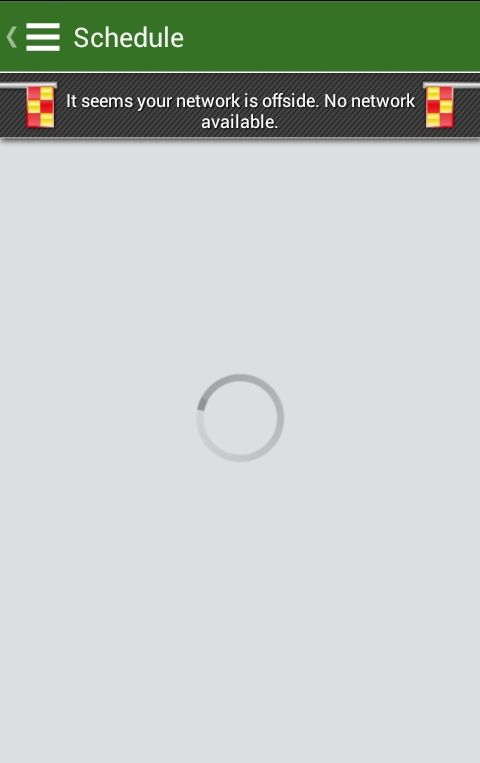 Football fans will relate immediately with the pun on the word "offside" used in the error message.
#2. Adiction Deo
Billing itself as the "Best Smelling Strong Body Deodorant for Men", Adiction ran a sweepstake to drive sales of a new range of men's deodrants. To participate in it, you had to buy the product, scratch off a panel, find a 10-digit number printed on the can and text the number to the company. The winner got a date with Adiction's brand ambassador. To increase their chances of winning, people could buy as many cans as they wished. While there was no limit to the number of codes they could submit, each code could be used only once.
When we sent the same number twice, we were expecting to see a drab error message like "Sorry, code expired". But we got something else: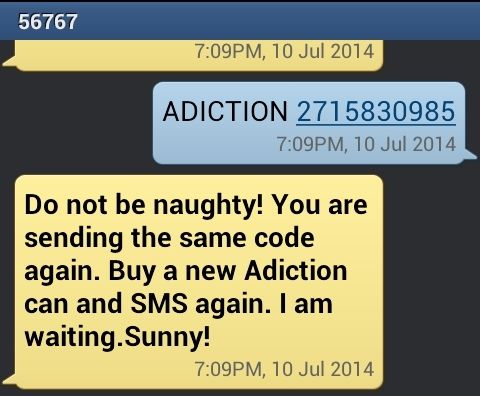 The risqué message resonates very well in the context of the fact that the said brand ambassador is ex-porn star turned Bollywood actor Sunny Leone.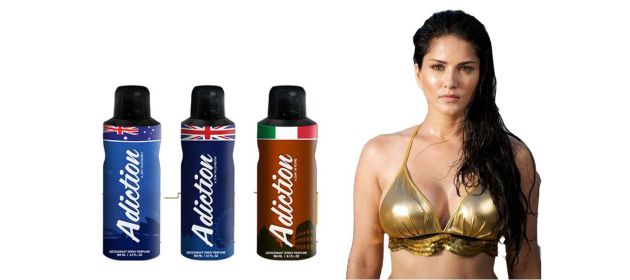 *****
As the above examples illustrate, brands can stimulate engagement and boost brand recall by making their error messages talk in the consumer's language and context. You might need to reach out to your marketing department for help with crafting such creative messages but it can be well worth the additional effort.
In closing, let me give you one example of how NOT to engage with error messages.
I recently exhausted the cap on my 3G plan. As stated on the MNO's website, I sent an SMS to order a booster pack. This is what I got back: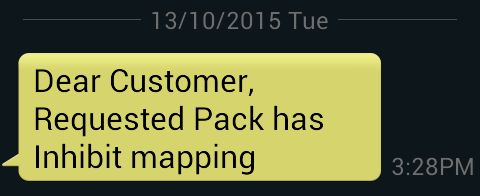 "Inhibit mapping"? I didn't know what this term meant and sent out this tweet in sheer exasperation.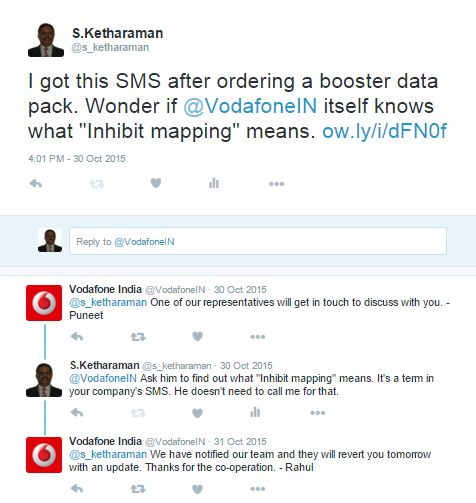 "Rahul" from the MNO's ORM team was as clueless about the term as me. He promised to find someone in the company who'd know better and be in a position to explain the error message to me. Apparently, he got nowhere: The guy who called me from the MNO next day was asking me what "Inhibit mapping" meant!
If you can't find a way to write your software / website / app error messages in your the user / consumer's language, call us but please don't intimidate your customers with terms like "Inhibit mapping"!