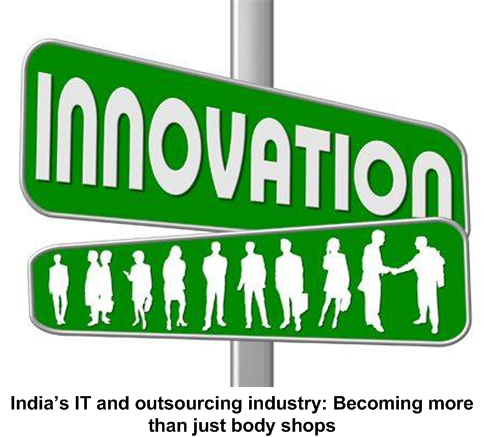 Every now and then, the Indian IT Services industry has been exhorted to "move up the value chain" (read develop products) or face extinction. I've lost count of how many times I've heard the value chain Kool-Aid in my two decade career in software but the latest one was in an article titled The Kirana (Grocery) Store and the IT Services Industry on LinkedIn.
Generally, the reasons given for the threat and prescription are:
All IT Services companies work on the same third party technologies like Mainframe, C++, .NET, Java, iOS, Android, SAP, etc. Since they don't own these technologies, they can't differentiate themselves. The only source of differentiation for the industry is to own its own intellectual property aka develop products.
As demand for IT resources increases in India, their wages will increase. Soon labor cost arbitrage will disappear. This will consign the offshoring industry to the rubbish heap because it thrives on cost arbitrage.
IT Services companies don't get the valuation they deserve in the capital markets.
Based on my experience in the software products and services industries, here's what I think:
#1. Differentiation Challenges
Technology is only one aspect of what an IT Services company does. Having worked closely with leading global IT outsourcers like Accenture, I've learned that IT Services has ample scope to differentiate itself on other attributes like domain expertise, program management, delivery process (I don't mean just CMM Level 5), infrastructure, and so on.
While the grass may look green on the other side, finding differentiators in the products space comes with its own challenges, just that they manifest themselves at later stages of the sales cycle.
Moral of the story: Differentiation is hard – in both services and products.
But there's good news: Tools, like our STRADOF, are available for crafting differentiators and they can be used by both services and product companies.
#2. Disappearing Labor Cost Arbitrage
I first heard that labor cost arbitrage would vanish soon when I joined an Indian ERP software maker in the mid '90s. If there was a league table for the ten worst predictions in the IT industry, this would go right on top of it.
Because, two decades later, there's still more than a 1:3 labor cost arbitrage at mid levels between India and the USA.

At entry levels, the ratio could even exceed 1:10. Industry insiders would've observed that fresher salaries in Indian technology services companies have been stagnant for the past 4-5 years.
As testimony that cost arbitrage has held steady, revenues of the Indian IT Services industry have ballooned from US$ 10 billion to over 100 billion during the past two decades (Whereas Indian IT Product industry revenues have crawled from US$ 50 million to 1 billion during the same period).
And, thanks to the drop in the exchange rate of INR versus the USD / GBP during this period, IT Services companies can still earn decent margins while serving their mainstay markets of USA and UK.
#3. Lower Valuation
Once upon a time, markets did value product companies higher. When the aforementioned ERP maker listed its shares in the late 1990s, its ten rupee share opened at an astrounding price of INR 4950, making the company India's first tech unicorn (even before the term was coined to refer to startups crossing billion dollars valuation). However, all that is history now. Dalal Street has realized that product companies have a very long gestation period and even after all that, their success is not guaranteed. These days, well-performing services companies enjoy similar valuations as product companies.
*****
So, the "go up the value chain" edict doesn't make much sense to me. If it's still being issued, it could be an example of Yahoo CEO Marissa Mayer's alleged strategy:
"When Ms. Mayer is forced to deliver bad news, she employs what she calls a "jiu-jitsu move"— trying to create a diversion by producing tantalizing information". – The Wall Street Journal, "Yahoo CEO Marissa Mayer Faces Morale Challenge"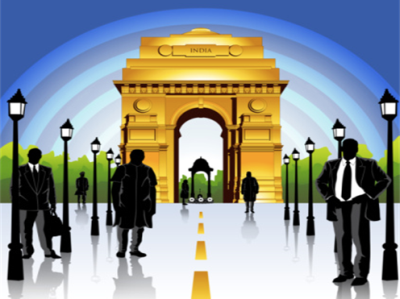 According to me, IT Services companies should ignore warnings from doomsday prophets and continue to do what they are good at.
That said, there's a strong case for the industry to change its ways of doing so. There's no room for complacence in the scheme of things. There are at least three dark clouds looming large on the Indian IT Services horizon:
Labor-cutting effect of engineering automation
Smaller team sizes and shorter durations of cloud projects
Significant cost savings of insourcing IT to Middle America.
In a follow-on post, I'll share some thoughts on how the industry can surmount these challenges. Spoiler Alert: "Move up the value chain" won't be one of them.