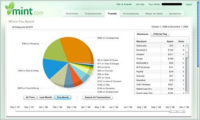 Personal Finance Managers and Mobile Money Management Apps (herewith "PFM") have been around for over a decade. So far, PFM has focused on budgeting by helping its users control everyday expenses such as the proverbial $5 coffee. For reasons explained in Innovative Fintechs Don't Need No Open Banking Regulation, PFM's value proposition has so far been disproportionate to the level of account access it has demanded. On top of that, it has called for a change in behavior.
Changing consumer behavior is hard in any product category. But it's virtually impossible in PFM, a category in which consumers think the technology can offer a lot of value add on top of their existing behavior. IMO, this is one of the main reasons why PFM has received a lukewarm reception so far.
Will PSD 2 / Open Banking change this?
That depends on how well PFM uses the new regulation to enhance its value proposition.
First, PFM can start doing what customers want it to.
Second, it can exceed customers' expectations.
The first thing can be done by simply listening to customers. On various occasons, this is what customers have wanted from PFM:
As you can see, the common theme is, leverage external factors to make money.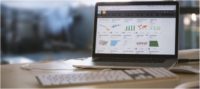 If PFM can give tips to do this without asking consumers to change their behavior, its value proposition will go up one notch.
With the kind of financial information accessible under PSD2, it should be easy for PFM to deliver personalized offers that make (or save) money for its users.
Until recently, I thought that was all PFM could do.
But I changed my mind after a recent experience with my Mobile Network Operator.
I got my mobile phone connection over 15 years ago. At the time, it was in the name of my then employer. When I quit that company, I had the connecton transferred to my name for the sake of continuity. I use it exclusively for business and charge it to my company's account. This has been going on for many years. Then, from last July, the mobile phone bills started attracting 18% Goods and Service Tax. If the connection remained in my personal name, it would be treated as a B2C account. In that case, I wouldn't be eligible to reclaim the tax. On the other hand, if the connection were transferred my company account, it would be treated as a B2B account. In that case, the tax can be reclaimed by way of Input Tax Credit.
I requested the MNO to transfer the connection to my company account so that I could earn a few $$. The MNO asked me to cancel the connection on my personal name, place a purchase order for the same number from my company's name, and fulfill KYC for my company. The entire process took three visits to the MNO's store, two visits of its representative to my office for doing physical verification and tons of documentation. In between, I lost my connection for a few anxious hours.
Long story short, the transfer proved to be far more cumbersome than I'd anticipated.
Why is it far more painful to get a mobile phone connection, debit card or Internet Banking in the name of a company than an individual?

— GTM360 (@GTM360) September 26, 2017
I've one more connection in my personal name. I can make $$ by transferring it to my company's name. But I've decided to forego the money-making opportunity because it's simply not worth the hassles of going through with the transfer.
This is when it struck me that PFM-like technology could help by automating the transfer.
I had a repeat of this epiphany moment a few days later when my credit card issuing bank called me to offer a free upgrade to another credit card that provided more rewards. This mirrors #2 in the above wishlist, just that the opportunity to make money was surfaced by a bank and not PFM. I've placed my existing credit card on file with my website hosting provider and a few other merchants who use it to do recurring billing once a month. If I change my credit card, I'd have to update my card on file with all these service providers. I felt this was too much trouble and declined my bank's offer.
If only PFM changed my card on file with all those merchants. I'd accept my bank's personalized offer in a jiffy.
It's not just this MNO or this bank.
With the constant closure of branches and dumbing down of remote channel staff, changing plans and service providers has become very painful.
That depends upon the caliber of live human agents. I can think of many brands whose CX will improve if they replaced their humans with chatbots e.g. @Paytm @amazonIN & @HDFC_Bank
https://t.co/tFWIDiMGKY

— GTM360 (@GTM360) November 15, 2017
I'm sure many of you regularly come across opportunities to make / save $-$$ by switching from one product / plan to another or $$-$$$ by switching from one service provider to another. I'm equally sure that you let many of those opportunities pass because of inertia, lack of time or the disproportionate amount of efforts required to actually effect the switch – remember the old saying about switching banks being more painful than root canal surgery?
If only PFM does the heavy lifting by switching the product, plan, and service provider on our behalf.
This would be a killer feature.
By not just giving money making tips, but actually executing its recommendations automatically, PFM can take its value proposition to a totally different league.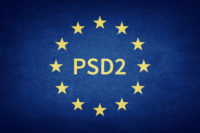 I'm not sure whether the access provided by PSD2 will be sufficient for PFM to execute all of its recommendations entirely automatically. To that extent, I may just be eating my own dog food by being aspirational.
But I do believe there are many recommendations that could be executed by PFM with little or no user intervention.
Take the one about switching credit cards described above. With the account access provided by PSD2, it can't be rocket science for PFM to parse through my transaction history, figure out who are the merchants automatically charging my existing credit card, and update my new card on file with each of them.
By delivering this killer feature, PFM will be able to package itself as an Artificial Intelligence / Machine Learning app! More importantly, it might be able to charge a fee of a certain percentage of the gain delivered. This would provide PFM providers with a sustainable business model.
---
Also published on Medium.