All through my career in sales and marketing in the corporate world, I've been exhorted to write in positive style. The strong guidance applied to ads, email marketing, datasheets, brochures, case studies and other forms of marketing collateral (hereinafter referred to as "copy").
In my early days in software marketing, I used to work for a company that developed a warehouse management software ("WMS"). By curbing theft from warehouses, WMS helped retailers and other industries prevent pilferage losses. Accordingly, the most natural way to position it was as a tool to "cut losses". However my boss at the time told me to convey the value proposition positively. Since I was a marketing greenhorn at the time, I went ahead and pitched it as "grow profits with WMS".
But I was never comfortable with the contrived positive spin.
Sure enough, over the following years, I've regularly come across negative copy in business communications. For example:
#1. GARTNER
Gartner's @PeterSonderg says if your org is not optimizing & creating new digital biz models you are falling behind #GartnerSYM

— Gartner (@Gartner_inc) October 2, 2017
Peter Sondergaard, SVP & Global Head of Research at Gartner, does not say "your org should optimize and create new digital biz models to march ahead".
#2. MCKINSEY
In The future of grocery—in store and online, McKinsey Partner Louise Herring asserts "…there's no reason why some of the technologies that can work in a financial-services world couldn't also apply to many of the retailers that we have around the world."
She does not put a positive spin by saying "there's every reason why some of the technologies that can work in a financial-services world could also apply to many of the retailers we have around the world".
#3. MICROSOFT
In his interview with the Financial Times (subscription required), Satya Nadella, CEO of Microsoft, declares "There is no walk of life that is not going to require computational understanding".
He does not say "Every walk of life is going to require computational understanding."
#4. QUIKR
Have a look at the launch ad of Quikr's Audience Platform: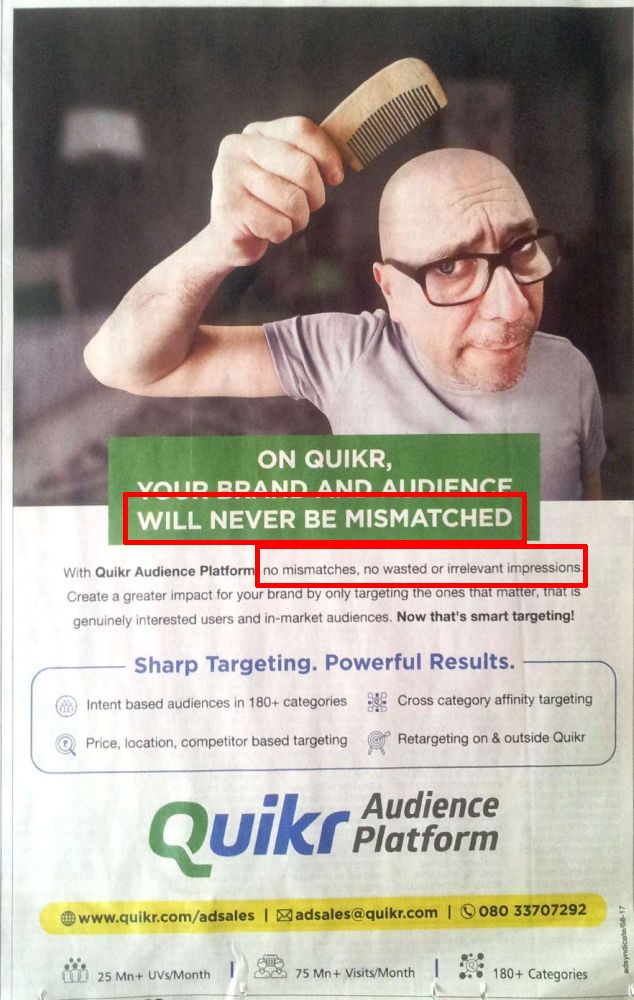 India's #1 classified ads platform does not claim that "your brand and audience will always be matched".
It's not just in business.
Take popular literature. The Acknowledgments section of Neal Stephenson's Quicksilver is full of negative lines.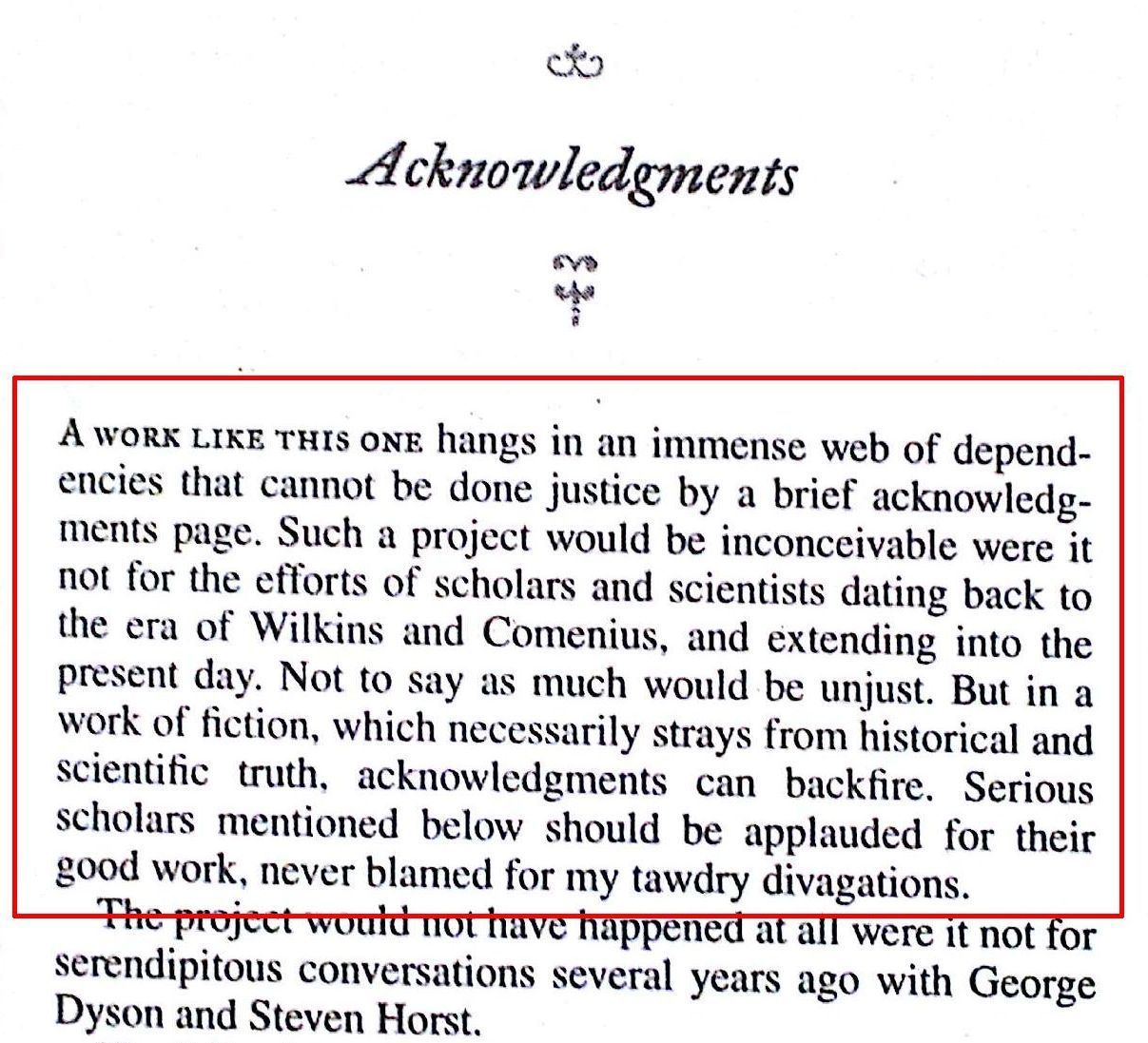 Or politics:
Nothing here convinces me that enacting anything like this bill won't be a political catastrophe for the GOP. If I'm wrong, then we're done. https://t.co/K1cv2xyZ12

— Kurt Andersen (@KBAndersen) June 23, 2017
Or coaching:
This sales management coach is actually telling his audience to reframe a positive statement into a negative warning:
Nice illustration of how sales leaders can use -VE language to achieve +VE outcome. #LossAversion pic.twitter.com/snzjsQCiJC

— S.Ketharaman (@s_ketharaman) June 2, 2017
——
When we're taught to think positively all our lives, how come negative style is working so well for so many famous and successful people?
I think it's because of the so-called Loss Aversion principle in consumer behavior theory.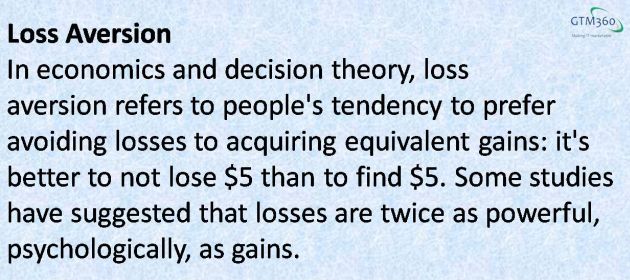 In plain English, loss aversion means that individuals (as well as companies) will make twice the effort to keep what they have than to get something new. The terms "what they have" and "something" in the previous sentence refer to both materialistic things (e.g. money, house, car) and intangible stuff (e.g. status, self-esteem, brand image).
When applied to the context of warehouse theft, the loss aversion principle means that a company will be driven more by the urge to avoid losses (caused by pilferage) than by the desire to grow profits (resulting from reduced pilferage). Hence "cut losses" is a more powerful message in principle. This was vindicated in practice when we created a Marketable Item based on the "cut losses" angle for one of our customers many years later. The lead generation campaign based on this negative copy received a much better response than the earlier one using the positive "grow profits" variant.
—–
So, negative copy can be effective at times.
Sometimes, it might be the only way to run a customer outreach campaign – a campaign based on contrived positive language can backfire badly.
I saw this recently when a company sugarcoated its message under a situation that clearly called for negative copy. As a result of its flawed approach, the company suffered a serious blow to its reputation.
This happened with a leading Mobile Network Operator from whom I've bought several mobile phone connections over the past 10+ years. All connections were in my personal name.
Consequent to the Goods & Services Tax regime that came into effect from 1 July 2017, my CA firm pointed out that I could claim tax credit on my mobile phone bills if the connections were in my company's name. I visited the MNO's store to request a transfer of some of my connections to my company's name and submitted the required KYC documents. One day later, the new SIM card in my company's name got activated. So far so good.
A couple of days later, I got the following SMS from the MNO: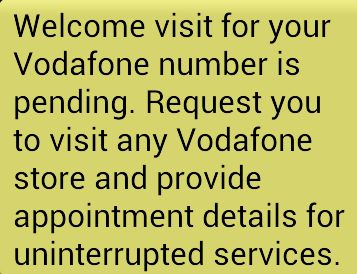 Since my new connection was already active, I didn't believe anything was pending from my side. Besides, this MNO has a track record of sending messages that even its own staff can't understand.
Therefore, I ignored this Call To Action.
Two days later, I couldn't make any calls. Whenever I tapped the green-colored call button on my smartphone, I got an automated message informing me that my outgoing calls were blocked due to failure of my KYC verification.
I was very upset – this was the first time in my 15+ years of using a mobile phone that I'd lost service. Had someone polled me at that very moment, I'd have rated this MNO's CX as the worst in the world (across all industries!).
Anyway, what was done was done. I went back to the store, jumped through several hoops and got this problem sorted out.
But I also take a vow that I'd never buy any Value Added Service from this company because, for some reason apparently mandated by India's telecom regulator, every VAS purchase calls for fresh KYC, which, as I learned, could lead to loss of service.
Had the MNO used a more direct Call To Action – e.g. "Your verification has failed. Please visit our store for re-verification" – I wouldn't have suffered loss of connection or reacted so negatively to this brand. While the alternative message sounds negative, it'd have invoked immediate action instead of its sugarcoated message that lulled me into inaction and put me through a lot of trouble a couple of days later.
My takeaway from the overall experience was that the MNO had made the unpardonable mistake of stopping service for a paying customer. In the end, it didn't matter that its CTA was worded positively.
---
Once marketers see the power of negative copy, they might be tempted to recast the messaging of all their offerings.
They shouldn't. Negative copy needs to be used very selectively and handled with kid gloves when it's used.
In a follow-on post, I'll share my thoughts on the right context for using negative copy and outline a few best practices for running campaigns based on them. Watch this space!
---
Also published on Medium.