Every now and then I come across a techie complaining that their sales is overselling, thus making their job of creating a satisfied customer harder.
For example, take this OP on Quora, who asks:
Is it common to oversell in B2B? My boss has a tendency to oversell our company services, but the tech team can't keep up. I'm new to the B2B setting.
These guys should realize that there's a big difference between overselling and aspirational selling.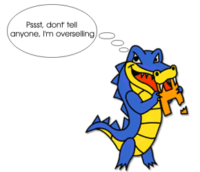 Overselling is selling something and not delivering it.
Aspirational selling is selling to aspirational goals of the customer with every intention and proven track record of achieving those goals.
Aspirational selling is a fairly common practice in the software industry.
Take office automation software, for example.
It's widely believed that customers use only 30–40% of features in Word, Excel, etc. Despite that, Microsoft has been releasing newer versions of Office with more functionality for nearly three decades. That's because, during the entire lifetime of MS Office, one characteristic of consumer behavior hasn't changed: Users' hunger for more features whether they use them or not. Microsoft didn't stop developing future versions of Office on the basis of the reality that customers were not using 70% of the previous versions' functionality. Instead, it released a new version almost every two years during the 30 year lifetime of MS Office. And the rest is history. (For a deep dive into this topic, see my blog posts SaaS Will Change The Outcome Of The Bloatware Versus Light Apps Debate and Introducing "Multiply UI" To Solve The Software Industry's 95% Problem).
Now, when it comes to enterprise applications, aspirational selling is even more common. ("Enterprise" includes BFSI companies).
Take the following ad from ERP leader SAP for example.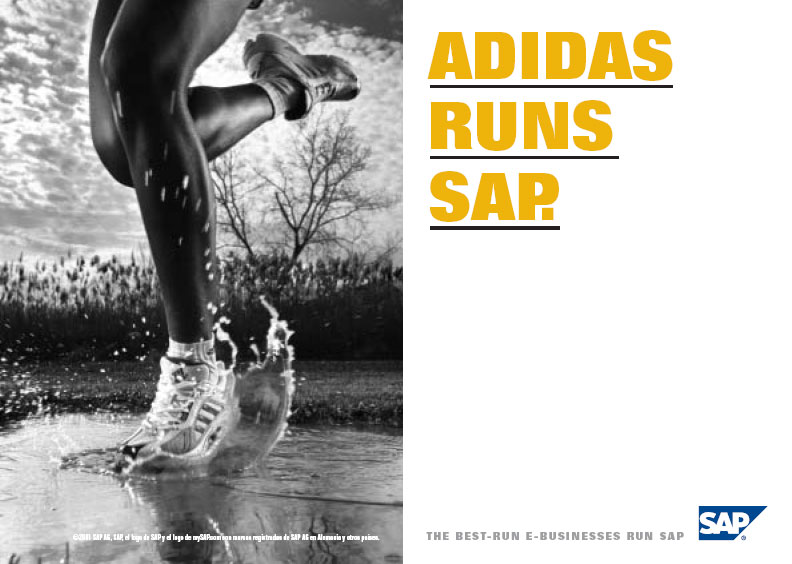 The copy drives prospective customers to aspire to become a world-class company by buying SAP.
There's a very strong reason why aspirational selling is the standard selling style in ERP, CRM, CBS, EBPP, LMS and many other enterprise software products. Companies already use a "system" to carry out the business processes automated by these products. The basic nature of many of these business processes hasn't changed radically. Therefore, a prospect upgrades to a new enterprise software product not to do something drastically new but because they aspire to improve the way of doing existing things.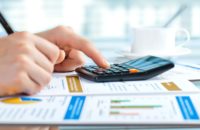 Let's take invoicing as an example. Whether a company sells goods or services, uses offline, online or omnichannel, deploys ATL or BTL tactics to drive sales, it always raises an invoice against a sale. That basic principle of accounting has remained constant during the entire history of business.
To generate an invoice, a company can use a range of "systems" like pen and paper, calculator, Excel, point billing software or an ERP. Why would it want to upgrade to an ERP? Not to generate some "gold coated" invoice, I'm sure, but more likely to achieve one or more of the following goals:
Cut operating costs by harmonizing the invoice process / template across all business units, offices and factories
Compute revenues at SBU and enterprise levels in realtime
Support manifold increase in invoicing volumes without a proportionate increase in manpower
Gain visibility into inventory across all stocking points
Prevent stock-outs and resultant loss of revenues by triggering stock transfers from one warehouse / store to another
These are aspirational goals because they seek to raise the company to the next level of revenues, profits and customer experience. Customers buy enterprise software to fulfill aspirations. Ergo vendors need to sell enterprise software aspirationally.
Now, all these techie versus sales conflicts and accusations of overselling start when the aspiration rubber hits the reality road.
Once the vendor receives the order and its tech team kicks off the implementation of the product, many unforseen challenges surface at the customer company e.g. organizational politics, disjointed data structure across operating units, differing regulations across operating locations, lack of top management bandwidth, and so on.
Before sales bags the deal, these challenges are either not forseen or appear minor to everyone. So there's no way a salesperson can win the deal by bringing them up.
Which is why aspirational selling is practice du jour in software.
And it's not only me.
AMR Research, the onetime leading supply chain research firm, once quipped:
"2nd Law of Software Marketing: Don't let the product come in the way of the story."
(Before you ask, the research firm that was subsequently acquired by Gartner didn't propound a 1st Law of Software Marketing!)
Have you heard anyone say "Software is only a tool" when an ERP implementation succeeds?

— GTM360 (@GTM360) November 11, 2015
The aforementioned challenges prevent invoice harmonization i.e rollout of a single, common invoicing process / invoice template across the whole enterprise.
The customer has two options at this point:
(A) Keep the implementation on hold until these issues are resolved
or
(B) Recalibrate the scope of invoice harmonization to a subset of the operating units, and move forward with the implementation according to the original schedule.
If the customer selects Option A, the go-live deadline will be missed but invoice harmonization will be accomplished across the entire company upon go-live. There's no aspirational selling or overselling.
If the customer selects Option B, the deadline will be met but certain features will be pushed out to the second phase. But there's still no overselling, because, had the customer selected Option A, the tech team could've very well implemented invoice harmonization subsequently, as projected by sales.
A savvy tech team helps the customer select the right option under the prevailing circumstances and optimizes the implementation for the given situation.
That's the key to creating a satisfied customer. Not whining about overselling.
---
Also published on Medium.