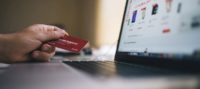 I had to pay college fees of INR 300,000 (~US$ 4615). The college supported an array of digital and paper-based payment options viz.
Digital: Log in to college website, use college's ePayment Gateway and pay by Credit Card.
Paper: Demand Draft.
I evaluated the pros and cons of both options.
DIGITAL PAYMENT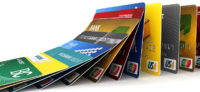 Pros:
Credit card reward points: 3000 (@ 1 point per INR 100 spend). Generally, reward points can be redeemed for gifts worth INR 0.25 per reward point
Deferred payment of 45 days, so no need to break FD immediately
Automatic linkage of remittance info to student's account
Convenience of making the payment from home
Cons:
Risk of failed payment due to two factor authentication and patchy Internet connection. I've written about this here.
PAPER-BASED PAYMENT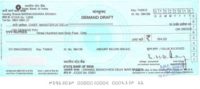 Pros:
Zero risk of payment failure
Cons:
Visit bank to buy the Demand Draft (3 hours)
Demand Draft commission (INR 1000)
Loss of interest due to need to break FD immediately
Visit college to submit the Demand Draft (1/2 hour)
Manual updation of payment on college website (1/2 hour)
*****
Let me compute the monetary difference between the two options below:
BASIS: INR 300,000 Payment

INR


DIGITAL


PAPER

Gift value of 3000 reward points @ INR 0.25 per point

:

+750

Interest on INR 3.00 Lakhs FD for 45 days @ 8.50% p.a.

:

-3188

Demand Draft commission

:

-1000


TOTAL

:


+750


-4188
The incremental cost of the Paper option is INR 4938 (being INR 750 + INR 4188).
I still opted for it.
Why?
Because of the risk of failure of online payment. And the consequent trouble I'd have to go through to get my money back, which I've written about here. This is worth nearly INR 5000 (~US$ 77) in my mind (excluding cost of extra time taken up by the  paper option).
This is the perceived cost of the risk of online payment failure.