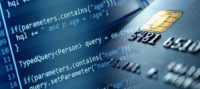 Like startups in any other industry, fintechs need to find a problem to solve, develop a solution and package it in such a way that it provides a compelling reason to use. SQUARE and PayZapp are two fintechs that have done a great job of this for reasons I've covered in my blog posts here and here.
This requires marketers.
As a tech marketer, I may be biased in saying this but I doubt if anyone will really dispute the role of marketing in a fintech's quest to go mainstream.
Now, unlike many other industries, fintech operates in a regulated space. Therefore, at first blush, it might appear that fintechs should involve lawyers at the very early stages of conceptualizing their offering so as to ensure that it complies with prevailing regulations. Many pundits advocate this approach e.g. the author of this Finextra blog post.
With due respect to lawyers, the playbook of successful startups in many heavily regulated industries would suggest otherwise.
We probably wouldn't have a Uber today had its founders bothered to flesh out legal status of their proposed car ride service amidst the regulated taxi industry. Ditto for AirBnB vis-a-vis hotel industry regulation.
Startup success in any industry is driven by speed and innovation. More so in fintech.
That's because, in a relatively old industry like financial services, traditional banks eventually wake up and do most things that can be done under the purview of existing laws, especially since they have a solid track record of partnering with technology suppliers for ages. Sometimes, when fintechs show the way to exploit regulatory gaps, a few banks have turned fast followers and figured out a way to deliver even better solutions e.g. PayZapp.
Therefore, opportunities for innovation for nonbank fintechs lie quite often in "regulatory gaps". Now the scope of "regulatory gaps" varies from country to country, depending upon its local culture and so on, but it broadly includes regulatory arbitrage, legal ambiguity and areas on the fringe of the law.
Regulatory gaps are not illegal. But very few dyed-in-the-wool lawyers would readily approve a fintech's core offering based on regulatory gaps. By the time the lawyer comes around and changes their view, it may be too late.
Should fintechs forever be into the "not illegal" stuff?
Absolutely not.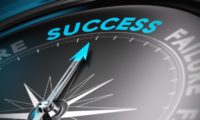 Like successful startups in other heavily regulated industries, successful fintechs will be the ones that launch, gather enough traction and use that traction to shape legislation to their own advantage ex post facto. This approch is described very well in the Fast Company article titled "The Food-Sharing Economy Is Delicious And Illegal—Will It Survive?".
"As startups launch in heavily regulated industries such as food, health, transportation, and housing, clashes with the law have become as common in Silicon Valley as office ping-pong tables. The MOST COMMON APPROACH to these regulatory battles—successfully embraced by lodging site Airbnb, ride-hailing app Uber, fantasy football site FanDuel, and DNA testing and analysis company23andMe— is to IGNORE THE TROUBLESOME LAW as long as possible. For a long time, the advice was, just keep your head down, build the kind of network you need to be viable, and then once you have viability, NOBODY IS GOING TO BE ABLE TO SHUT YOU DOWN. If Uber had gone to the regulators first, the entrenched interests would have CRUSHED THEM IN SECONDS. What might have been easy for regulators to squash in a startup is another matter after the offending business becomes one of the most valuable private companies in the world. When New York City Mayor Bill de Blasio threatened to limit Uber's expansion last summer, (Uber) … orchestrated a campaign… that showed users a dystopian world in which they must wait 25 minutes for a ride. The mayor backed down." (capitalization mine for emphasis).
This requires lobbyists.
And, according to Fast Company,  they seem to be using them heavily: "…when Airbnb faced a San Francisco ballot measure that would have restricted short-term rentals, the company spent $8 million to successfully lobby against it."
So, fintechs, decide for yourselves whether you need lawyers – or marketers and lobbyists!