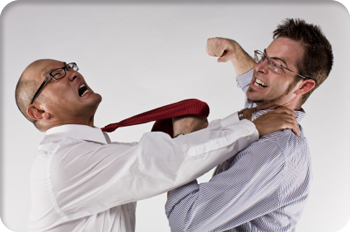 Fixing the misalignment between Sales and Marketing is a challenge that probably harkens back to the inception of business itself. The 4.3 million results you'll find when you Google for "Sales Marketing Alignment" testify to the humungous amount of chatter on this subject.
On the other hand, there were merely 20 searches for this keyword last month (Source: Google AdWords Keyword Planner tool). This seems to suggest that people have given up trying to find ways of resolving this age old misalignment challenge.
This is sad because a company can't afford to ignore conflicts between sales and marketing.
Funny thing is, the underlying reasons for the misalignment have stayed virtually unchanged in the last 20+ years that I've worked in both these functions. To recap, these are:
From marketing perspective:
Sales does not follow up leads generated by us
Sales does not use the marketing collateral developed by us, instead cobbling together half-baked content for each prospect
Sales rarely updates us about the status of individual opportunities
Sales never shares feedback from prospects and customers on our content
From sales perspective:
Marketing wastes our time with leads that will never buy
Marketing comes up with pitches at 20,000 feet level that fall flat when we try them on individual prospects
Marketing is drunk on the Kool-Aid of industry megatrends (read Gartner / Forrester reports) whereas our prospects are least bothered with anything beyond their company or industry
Marketing shoots off high level ideas for additional business from existing prospects and customers without adapting them to individual situations
Whenever Marketing fixes sales meetings, prospects have unrealistic expectations about our company and products.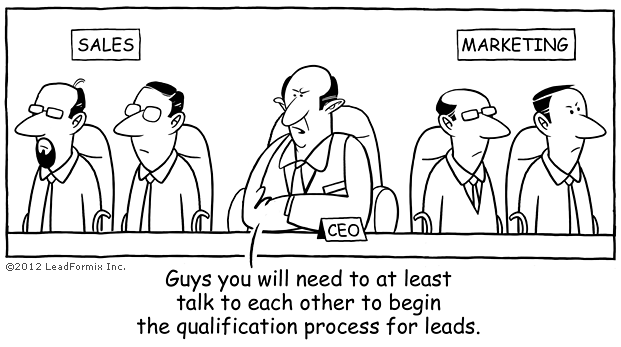 If the root causes of misalignment haven't changed so much, why hasn't the problem gone away?
After seeing many attempts at solutions, I'm driven to the conclusion that the big bang approach used so often simply doesn't work.
It's time we changed tracks and tried to solve this problem, one step at a time.
Let's take the first reason related to handover / takeover of leads between marketing and sales. In my blog post When Does Marketing End & Sales Start?, I'd dwelled on this topic and suggested an approach to reduce the friction inherent in this process.
In a series of posts to follow in the next few weeks, I'll share my thoughts on how to address other causes of misalignment – one reason at a time and one post at a time.
"Watch this space" seems a bit passé in this digital age, so please sign up for this blog or follow @GTM360 on Twitter to receive our regular updates.